A holiday to satisfy your soul at the unique atmosphere of Datca…
Dalya Resort Aqua & Spa Hotel
Bringing together the peaceful nature and freshness of the Aegean with entertainment,Dalya Resort Aqua & Spa Hotel invites you a holiday full of happiness with your loved ones.
Meals prepared with fresh and delicious ingredients, refreshing drinks and snacks to restore your energy within the day at the mouth-watering atmosphere of the Aegean are served to tables with the touches of master chefs in the rich kitchen of the hotel.
Dalya Resort Aqua & Spa Hotel awaits those who want to have a fun-filled holiday with its outdoor pools against deep blue Aegean Sea, thrilling water sports and entertaining activities like ATV safari.
With its meeting hall that offers many facilities to ease the business life, the hotel successfully hosts events such as conferences and seminars.
ROOMS
Dalya Resort Aqua & Spa Hotel offers the energy of summer at every moment to the guests during their stays thanks to its rooms that are decorated with modern lines and hot colours. All rooms feature amenities like safe-deposit box, LED TV, satellite broadcasting, kettle, tea/coffee setup and water and non-alcoholic drinks in minibar.
Deluxe Land View Room
20 m²
2 Adult + 1 Child
Deluxe Sea View Room
20 m²
2 Adult + 1 Child
3 Adult + 2 Child
Family Room Superior Sea View
40 m²
6 Adult + 2 Child
Attic Standart Room
18 m²
2 Adult + 1 Child
6 Adult + 2 Child
 

History, Nature, Sea and Art… There are lots to experience in Datca!

 
---
The meeting point of blue, nature, art and peace, Datca Peninsula has a special place among the most popular towns of the Aegean for thousands of years. Datca, historical name of which is Knidos, is famous for being an extremely important coastal town during the Ancient Greek and Byzantine Empire era. Dating back to 2000 BC,
Datca features countless historical assets worth seeing, such as the Ancient City of Knidos, the Yellow Harbour and the ruins of Old Knidos (Burgas). Collect unforgettable memories in Datca with its beautiful bays, crystal-clear turquoise sea, artistic and cultural activities and all its beauties.
How to Go to Datca?
To reach Datca, a town in Mugla city, you can consider getting on a place for the shortest route. If you're going to prefer travelling by air to visit Datca, you can check the flight schedules from Dalaman Airport. You can easily purchase your ticket for the date you want by checking out the Mugla flight ticket prices. You can access Datca by minibuses departing from Dalaman Airport at regular intervals.
It's also possible to come to Datca with intercity bus services. You can reach Datca by direct services of many bus companies from cities such as Istanbul and Ankara. You can also come to Datca by sea in 2 hours by taking the ferries departing from Bodrum.
Transportation in Datca
Not only the centre of Datca, but also its beautiful bays are worth to see… Minibuses are the easiest public transportation option within the borders of Datca. With the minibuses departing from the central terminal, you can easily reach the most beautiful bays such as Palamutbuku and Karaincir, as well as touristic spots like as Eski Datca, which is located close to Datca.
The Address of Peace in the Aegean for Centuries: Datca
Spice up your holiday with thrilling activities in the enchanting nature and deep blue sea of Datca!
Knidos and Old Datca Tour
Located at the intersection point of the Aegean and Mediterranean, Knidos Ancient City offers a visual feast with its both stunning nature views and gorgeous historical structures. If you wish, you can join Knidos and Old Datca Tour and learn the history of Knidos accompanied by a guide. After enjoying swimming at Palamutbuku Beach, you can take a lunch break and then wander around the streets of Old Datca with our guide to get to know the history and culture of Datca.
Explorer Catamaran Tour
With this fast and mobile cruise boat, you can spend time with your loved ones in safe conditions and see Datca from the sea. Following a short theoretical training provided by the experts, you will set sail and enjoy a unique experience for about 1.5 hours again with our experts.
Places to Visit in Datca
International Knidos Culture and Art Academy
In Datca, which is always associated with art, many studies are carried out in the fields of sculpture, painting and ceramics in the academy located on the right of the road when entering through Yaka Village. You can see many works of famous artists here and furthermore; you can attend workshops.
Historical Artefacts and Archaeological Sites
The Ancient City of Knidos is one of the most important historical heritages of Datca. Ruins such as Eski Datca Castle, Yarikdag Castle, Kumyer Castle, Yellow Harbour, water cisterns and historical water mills are among the most valuable parts of the cultural heritage to be visited in Datca.
Datca Beaches
Palamutbuku Beach,Aktur Beach,Kargi Beach,Kumluk Beach,Taslik Beach,Gebekum Beach,Gulluk Beach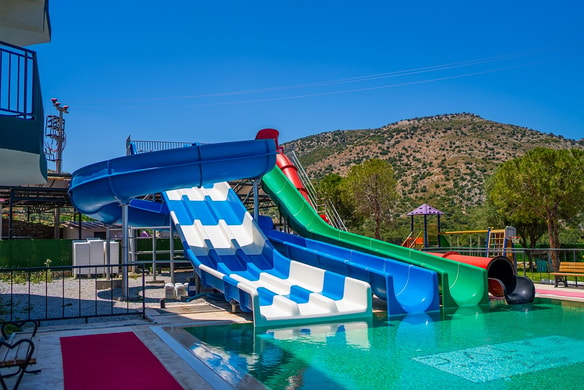 Having a quieter nightlife compared to other touristic spots, Datca is ideal for those who want to relax and have a peaceful holiday. If you wish, you can take long walks at the beach in the evenings or join the live music events. You can also enjoy your time by participating in the activities in the amphitheatre in the harbour region during the summer months.
Among the bars and entertainment options in the harbour region, there are many venues that host live performances of famous artists during the summer season.
The flavour that the fertile lands of the Aegean add to Datca dishes invites you to a feast of taste on holiday. Among the answers to the question of "What to eat in Datca?", kashkak takes the first place. The traditional gozlemes of Datca, prepared with fresh and delicious herbs, have a special place among the local Datca dishes. Do not leave Datca without tasting the famous flavours of the Aegean cuisine such as lokum pilaf, stuffed squash blossoms, olive oil kenger and turpucu salad.
Datca's unique pine honey and fresh seafood are also important flavours to be tasted in Datca. The taste of the famous Datca fish accompanied by olive oil mezzes and other delicious seafood will be unforgettable for you.
You should definitely try Datca almond, which is exported to all over the world. Almond fig dessert made with the famous Datca almond, which is indispensable for Datca tables, is another flavour that will spice up your holiday…